Bay City Realty broker, Sherry Williams, and realtors Melinda Moudy, Sigrid Colesio, Patty Geissen, Ghulam Asif, Paula Garza and Jon Graham total 40+ years of local real estate experience listing homes for sale in Bay City, Palacios, Van Vleck, Blessing, Markham, Old Ocean, Sweeny, Wadsworth, Matagorda and surrounding towns.

Selling your home? Click here to learn how to sell your property quickly and for the highest price possible, or contact us for a free Market Analysis.
Buying a home? Click here to learn how to find your dream home without overpaying. You can also view homes for sale using our free Home Search, or contact us to find the perfect home.

For immediate assistance, please call (979) 245-2091.

Voted Readers' Choice "Best Realtor" by the readers of the Bay City Tribune and holding the Senior Real Estate Specialists designation, Bay City Realty provides buyers and sellers superior real estate service in Bay City, Palacios, Van Vleck, Blessing, Markham, Old Ocean, Sweeny, Wadsworth and surrounding towns.

We are conveniently located at 1320 Seventh Street. Find us at the corner of Ave C, with plenty of parking behind the building.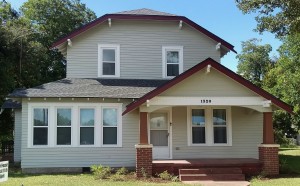 Looking for a Real Estate Agent who puts you first?
If you're planning to buy or sell a home, you want the process to go successfully. If you're selling, success means getting your property sold quickly and for the highest price possible. If you're buying, it means finding your next dream home and getting into it, affordably. On top of that, if you're like most of our satisfied customers, you also want everything to go smoothly, with as little stress as possible. How can you ensure all that happens? By working with real estate agents who truly put you first.
When you're selling: Our team's track record of success means we know how to showcase your house effectively, market and promote it so that it attracts qualified buyers and get it SOLD for the highest price. Throughout the process, you can count on us to be with you every step of the way, making sure your questions are answered, all the details are handled expertly, and the entire experience is a positive one.

When you're buying: Our expertise in the local market means we can introduce you to homes that meet your criteria – and notify you immediately of brand new listings. We can advise you on what to look for when viewing a home, so you don't make a catastrophic mistake, and arm you with in-depth details on every property you see. When you find a home you fall in love with, we know how to negotiate effectively so you get that property, at the best possible price. In fact, nothing pleases us more than saying, "The home is yours."



The Right Real Estate Agent for You


Whether you're buying or selling, it's ultimately about realizing a dream. We understand how much the decision will mean to you. In fact, that's one of the reasons we became real estate agents – to help people buy or sell a home, while making the process easy and trouble-free. Clients often tell us how much they appreciate our expertise, our willingness to be there with them every step of the way, and determination to get them the best deal. They also tell us we are friendly and a pleasure to work with – which is quite a compliment!



Next Steps


If you're looking for a real estate agent, it's important that you find someone who is a good fit for you. So let's talk. Whether you're selling or buying, we want to learn more about you and your needs and goals. You can count on us to "tell it like it is" and give you a realistic picture of what is possible.

Contact me to get in touch, Sherry Williams or one of our team members listed above.